Send flowers online to Saigon, Vietnam
Sending flowers online is a fast and convenient way of having flowers delivered to a family member, friend, loved ones or even a partner for a special occasion or perhaps "just because". Florist Saigon is the best online florist shop in Saigon with sending flowers and quality florist for many, many years
A flower delivery is more than a simple present, sending flowers to someone is sending a beautiful gift but also sending your best wishes, your kind thoughts and your thoughtful words. For any occasion, having flowers delivered can make a special day remember for years to comes, from welcoming a beautiful new addition to the family to congratulating that special someone on a fantastic new job or sending thank you flowers in appreciation of the help someone has given you that you couldn't have managed without.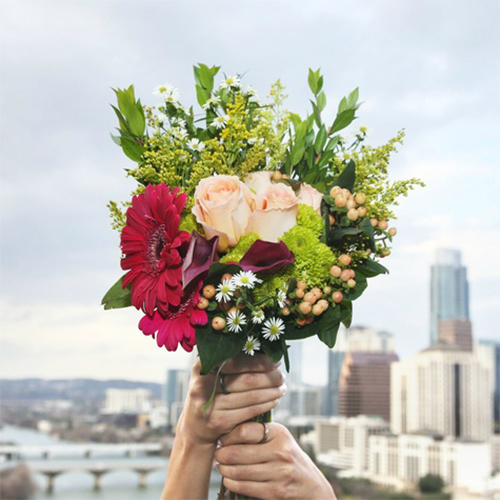 Send flowers online
Sending flowers online is a fast and convenient way of having flowers delivered to a family member, friend, loved ones or even a partner for a special occasion or perhaps "just because". Florist Saigon is the best online florist shop in Saigon with sending flowers and quality florist for many, many years. We have been helping people make their friends, family, colleagues and love ones happy, noticed and remamber since 1995 and have long been the leading flower retail company so if you are looking for a florist near you, you can be as confident in the service you will received as we are confident in our name.
We know that a lot of thought goes into every bouquet, sent for that special occasion on moment in your life. We give you the option to add a card personal card message to each bouquet we send. And thanks to our expert florists using only the finest and freshest flowers direct from the grower, we are able to guarantee the freshness of your stems for a minimum of 3 days meaning your thoughtful gift will be enjoyed for as long as possible and you can be sure that it will be remembered for even longer.

Send fresh flowers online with Florist Saigon
Florist Saigon can send flowers all over Saigon, Vietnam and can even send bouquets internationally, from HongKong to USA, with our experience in sending flowers spanning more than 20 years, you can rest assured that as soon as you have decided which flowers delivered would be best received, your order will be handled swiftly, safely and efficiently.
The flowers delivered by our experienced florist are the finest and freshest flowers and the bouquets are personally prepared and hand created meaning our same day flower delivery service is unrivalled in quality, our effciency is something that our customers return to again and again.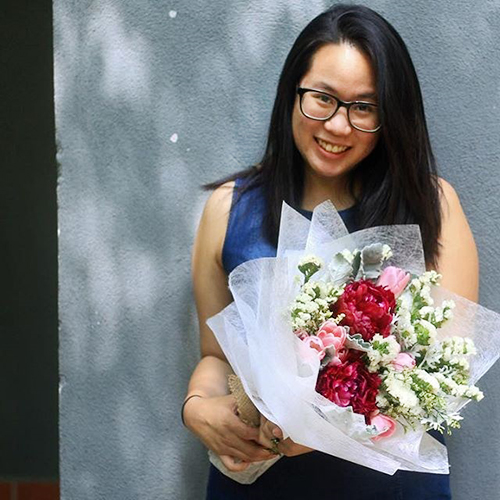 We have 3 flower shops in Saigon and 1 in Hanoi capital, so you can
send flowers
online to your loved ones anytime, anywhere. In the event a delivery is attempted but not completed, arrangements will be made to ensure the delivery is completed as soon and as safely as possible.
ONLINE SUPPORT
| | | |
| --- | --- | --- |
| Hotline | : | 097 3535 559 |
| Email | : | Floristsaigon.hcm@gmail.com |
| Viber | : | 097 3535 559 |
| Zalo | : | 097 3535 559 |
| English | : | +84 97 3535 559 |
100% SATISFACTION
"
From Florist Saigon offers a 100% satisfaction guarantee. If you are not satisfied with our service for any reason feel free to contact us. We will either refund your money or redeliver a new product. The choice is yours! Problems are rare, but when they occur From Florist Saigon is available 24 hours a day to help you.
."
​
Director: Tuan Luong
​